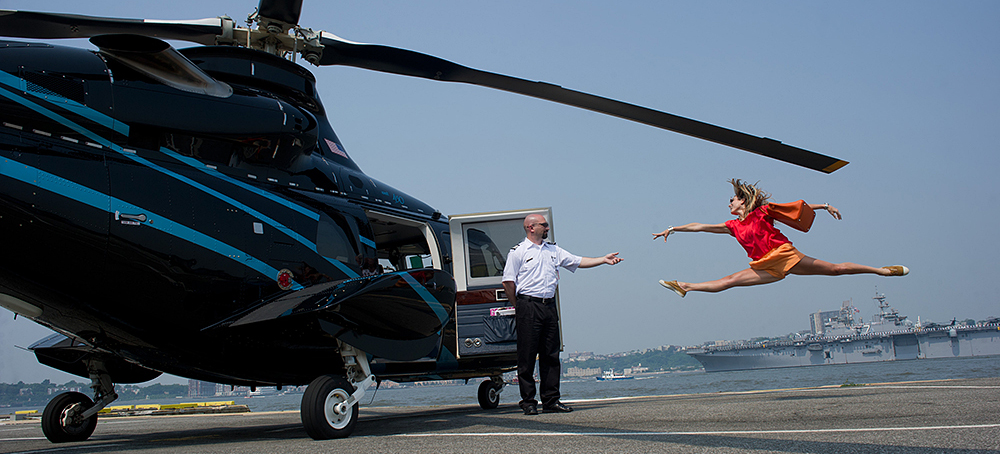 ---
About Us
---
How We Work
---
Quality treatment time is important. You will not be handed-off to an assistant, aide, or tech, because we don't employ any. You will not be doubled up with another patient or treated as part of a group. Your entire 45 min physical therapy appointment will be with a Doctor of Physical Therapy. We will take time to listen to you, hear your story, and learn your goals. We believe every patient is unique and we strive to provide and individualized approach.
Neuro-Musculo-Skeletal Health is our specialty. The "neuro" part of the term "neuromusculoskeletal" refers to our nervous system that coordinates the ways in which our bodies move, operate, and process pain.
We excel in pain relief and return of function. If physical therapy, chiropractic, surgery, or exercise has failed you in the past, we will change that. One of our specialty areas is working with those patients who have racked up a history of failed treatment. Further, we strive to empower you to become engaged in the process.
Specialty and post-professional training is important for our providers. All of our therapists have Doctoral degrees AND post-professional credentials.
We focus on 1 location, and do it well. We have a state-of-the-art medical gym and private treatment rooms equipped with electric high-low treatment table for your comfort. (Our location, equipment)
Physical therapist owned. We earn every patient. The vast majority of our patients come to us via word-of-mouth recommendations from happy patients. Doctor-owned or hospital-owned physical therapy services enjoy automatic referrals from owners to keep and promote "business in-house". We have no such relationships.
Make us part of your team. We welcome referrals from your provider and provide them with our evaluation reports, treatment plans, progress and discharge communications.
What We Specialize In
---
Acute/Persistent Musculoskeletal Pain
Spinal pain: acute, post traumatic, and chronic
Injury rehab: following sprains, strains fractures.
Temporomandibular (Jaw) Dysfunction
Migraine, Tension, and Cervicogenic Headache
Post whiplash/ chronic whiplash associated disorder
Rehab/Prehab for orthopedic and spinal surgical procedures
Conservative care for foot and ankle pain
Pelvic Pain
Arthritis management: spinal, arm/leg joints, hands and feet
Persistent and complicated pain management:
Fibromyalgia, Lupus, Rheumatoid and Osteoarthritis, CRPS, Central Pain
Scoliosis and other spinal deformities
Athletic injuries/performance: Overhead athlete
Paddlers: surfers, kayakers, SUPers
Runners, Bi/triatheltes
Performing artists:
dancers, musicians, gymnasts, ice skaters, singers
Golfers: recreational and competitive
The extreme athlete/stuntmen/women
---
Services
---
Physical Therapy
---
At LifeForce, we take the time to understand the cause of your problem and don't just treat the symptoms. All treatment is provided by a Doctor of Physical Therapy so that treatment is constantly delivered at the top of the skill-chain. If prior musculoskeletal treatments have failed you, consider the LifeForce approach.
Expert Manual Therapy
---
Advanced hands-on evaluation and treatment of the joint and neuro-musculo-skeletal system to determine any interplay between joint restrictions and compensations. Manual therapy is typically not a stand-alone treatment, but is most powerful when used within a comprehensive physical therapy treatment approach. We look at the TOTAL picture.
Dry Needling
---
A treatment technique that uses small, filament type needles to release trigger points that accompany acute and chronic pain. Filament needles are not hollow, so nothing is injected—hence the name. Dry needling is typically not a stand-alone treatment, but is most powerful when used within a comprehensive physical therapy treatment approach.
Medical Exercise Class
---
Small-group exercise classes consisting of custom exercise circuits tailored to each individual participant, led by a Doctor of Physical Therapy. Simply put, you get what you need, and avoid what you don't need. This class addresses: Motor control, stability, mobility, balance, posture, and function.
Concierge Program
---
Our unique and popular program couples 1:1 sessions with a PT along with our small-group Medical Exercise Classes to optimize musculoskeletal wellness and performance. We offer 6- and 12-month packages. Ideal for those working on high-level performance (dancers, athletes, musicians, golfers) or for those patients managing chronic pain or musculoskeletal dysfunction.
Custom Orthotics
---
Our research-based devices work best when coupled with physical therapy to ensure optimum results by addressing joint mobility, total leg strength, and gait/running biomechanics. We often find that once these issues are addressed, a more optimized custom device can be fabricated, or may not even be needed. We also make sport-specific devices or custom in-shoe padding for golf, skiing, hiking, cycling, and dance.
Dance/Musician Injury Rehab
---
Liz Henry, PT brings decades of experience with the New York City Ballet, Westside Dance PT in NY, Carolina Ballet and others to LifeForce. Dance injuries and optimizing the body for dance is one of the things we do best for all kinds of dancers, not just professional ballet dancers.
Running Injury Rehab
---
We can help you with all aspects of running including injuries or running optimization. We have helped the gamut of elite-level runners all the way to those whose goal it is to walk a 5K. Advanced running analysis and musculoskeletal evaluation addresses your total running profile.
Golf Injury Rehab
---
We have advanced medical training from Titeleist Performance Institute (TPI) to optimize performance and to manage golf injuries or swing deficits. We combine the TPI evaluation, manual joint exam and golf-specific motor control assessment to identify areas of focus. We look at the whole golfer from the ground up to establish a plan to address your goals.
---
Why LifeForce
---
One Patient
Each forty-five minute treatment session is one-on-one with your therapist. No doubled appointments, no waiting, no group care.
One Therapist
Our physical therapists are fellowship trained and have certifications in manual therapy, orthopedics, sports medicine, and other specializations. We do not use aides, techs, or assistants.
One Evaluation
Doctors of Physical Therapy perform a comprehensive evaluation to focus on the whole picture. We strive to discover the underlying problem and treat the cause, not just the symptoms.
One Plan of Care
Your therapist partners with you to formulate a plan to meet your specific needs and goals. We utilize a multi-modal approach and take the time to involve and educate you in the treatments methods.
One Goal
Our goal is to prevent and manage musculoskeletal pain and optimize your function and performance. We focus our full attention, skill, and expertise on you.
Value in Treatment
Whether your problem is an acute injury or a chronic issue, we believe you will find great value in the LifeForce approach to musculoskeletal care. Our services have been shown to be highly effective, low-cost, and low risk compared to other musculoskeletal treatments such as medications and surgeries.
---
Success Stories
---
"I saw Dr. Henry for over a year regarding myo-functional purposes and her consulting on a potential jaw surgery. She gave me progressive exercises to strengthen my tongue, jaw, and general posture to prepare me for the surgery. Within a few months of the exercises, I saw improvements with overall mouth strength and even nasal breathing. I can't speak highly enough regarding Dr. Henry's professionalism and expertise as she worked with me throughout the entire process. I left LifeForce PT not only more healthy, but more confident about future medical decisions. Thank you!"
"I would like to thank Elizabeth Henry for her role in my rehabilitation following a traumatic aggravation of an old knee problem. As a high school and collegiate soccer player, a hunter, golfer and skier, I know what rehabilitation requires. As a physician I also know how difficult it is to educate the patient who requires rehab. Her approach to my case is a textbook example. After her initial evaluation, she determined that I needed to reorient my lower body alignment first; then proceeded to show me how to accomplish that. Next she started me on a series of individual muscle and muscle group exercises to improve range of motion. From there we proceeded to muscle strengthening and eventually to endurance training. As a fellow of the Academy of Orthopaedic Manual Physical Therapy, she has the background and inclination to assist athletes in the continuation of their careers. As of now, I have significantly improved my range of motion and lack only a few degrees to match my bad leg to my good one."
"As a Divison I athlete it is imperative that I train my body to reach peak performance. While training and competing in a college-level contact sport, it is not uncommon to suffer injuries requiring physical therapy for rapid healing. I have had ankle surgery and compromised both my shoulder and hamstring. Ms. Henry not only has years of training and experience with professional and top-performing athletes, she has magic hands! She knows just where to push, pull and turn to get your body back into shape quickly, and in my case, get me back on the field. I have benefited from her advice and she clearly understands my goals. Ms. Henry is just the best!"
"I came to Liz Henry with a frozen shoulder after my condition deteriorated over 4 years. My range of motion had become so limited that I couldn't lift my arm overhead without pain. Using soft tissue work and manipulation, in forthwith creative and inventive ways, I responded and healed quickly. Liz has an uncanny ability to assess a problem and customize intervention to solve the unique problem…no cookie cutter approaches here! After treatment, I was completely cured with no lasting pain, and have free range of motion. Not only is Liz a competent technician, but she is a pleasure to work with. She is accessible, sympathetic and respectful."
"I came to Liz after having surgery on 4 toes, and completing physical therapy elsewhere for 3 months. I come from a ballet background. Before Liz began therapy I was considering having screws removed from surgery. But, because of Liz's knowledge, and many years of working with dancers' feet and bodies, she knew how to help. She performed many treatments of adjustments, exercises, and I particularly found the trigger point needling to be very helpful for the pain and swelling. I am very happy with results that have let me get back to regular shoes, walking, teaching fitness, and continuing with Pilates certification."
"The LifeForce physical therapists approach therapy from the entire body aspect, not just the area being treated. My feet were impacting my lower back and legs and all needed to be treated at the same time to get optimum effects. Most therapists work on a specific area and that's it. I chose LifeForce because they think differently and think out of the box. I learned how to maintain my therapy from home and that's important to my overall health. These therapists offer amazing results!!"
"I came to Summer Price at LifeForce with two issues: an intense burning across my upper back whenever I carried even a light bag of groceries and a "golfers" elbow/tendonitis that had been with me for months - a product of my CrossFit workouts. After two "dry needling" sessions, the burning in the upper back was gone, and I had significant improvement in the elbow. But what's even more important is Summer saw things in my posture and engrained movement patterns that were the likely source of these issues. She gave me specific postural cues and movements to work on to correct these lifelong bad habits. PS: Don't let the phrase "dry needling" scare you. It's like a flexible, very thin piece of wire that they use to do it."
"I have always enjoyed physical fitness and challenging my mind and body. When recurring pain began to interfere with my day to day life, I knew I needed to seek the help of a professional. Summer at LifeForce PT was knowledgeable and understanding. She took the time to fully assess the problem and use a treatment that was highly effective. LifeForce PT helped me to get moving pain free again so that I can do the things I love! I highly recommend them to anyone seeking to move better or reduce pain."
"I called LifeForce PT due to progressive painful muscle spasms after a rib injury. As well as releasing the spasms with dry needling and various stretching and strengthening, my therapist began to "peel back the layers" of my chronic posture problems, too. As a physical therapist myself, I appreciated the wisdom behind all treatments and being given manageable home exercises. I highly recommend LifeForce due to the excelent hands-on therapy from Summer Price for my acute and chronic muscle imbalance."
"After experiencing sleepless nights with hip pain for almost a year I had the good luck to have a friend tell me about her positive results from being treated by Liz Henry, I was delighted that Liz immediately recognized my problem, had a quick answer for relief and a long term plan to strengthen and support the weak area. LifeForce offers a great program that combines PT sessions and samll group therapist guided weekly exercise ides. This is the perfect opportunity for me to correct old habits, patch little problems before they are big and to stay strong while also improving balance. I have been treated by Liz and Summer. I am grateful to have a professional, caring, effective and fun team to help me become and stay my best. Thank you Liz, Fred and team for your support and healing touch."
---
Contact Us
---
LifeForce PT & Wellness
6752 Parker Farm Dr. Suite #1B
(910) 338 - 1760